More info
Spreader, manual M GARDENA is ideal for the distribution of fertilizers and salt from the road on smaller areas.
The setting of the quantity for the material to be distributed is controlled directly on the handle with an ergonomic design.
The spreader is operated by using a crank.
A distribution disk in operating free features offers the optimal and uniform distribution of the material without problems.
The container is made of high quality plastic and is therefore extremely robust.
Features Spreaders Handspreader M

Year-round performance
The Handspreader can be used with spreading material in a variety of particle sizes – with fertilisers, seeds, granulate, sand and road salt. This enables its application all year-round, both in summer and in winter.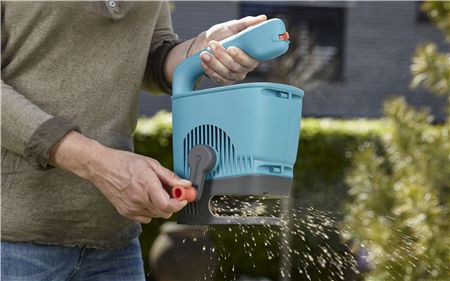 Convenient handling
The Handspreader is easily operated using a hand crank. The rotation speed regulates the spreading range.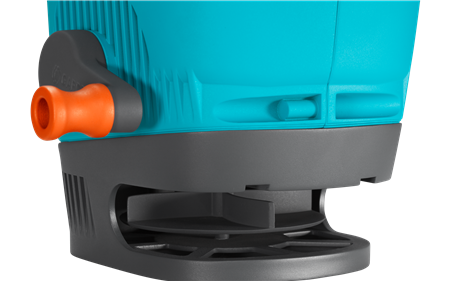 Even distribution
No tipping, no clogging. The free-running spreading disk provides optimal functionality and even distribution of the spreading material. The spreading range is 1 to 4 metres (r= 0.5 – 2 m).
Articoli correlati sul blog
Nessun articolo correlato sul blog